To bring the best quality education to learners by establishing and transforming higher education institutions, and providing best learning standards globally
The Design-Build-Operate-Transfer (DBOT) model – we listen to your needs; we think of efficient solutions and we execute tailor-made strategies that deliver high-quality outcomes. Think of us as your thought partners, architects, project managers and an extended part of your team.
To be student-centric, advance support for academicians and management, promote good governance and prioritize sustained impact
Students Impacted Annually
Institutional Support
for Educators
We provide end-to-end support to our clients in the process of establishing an academic institution and/or while scaling of a program. We develop tailor-made strategies and suggest effective processes. Our experienced team executes these strategies and ensures long-term success for our clients.
Leadership Development for Corporates
We design and conduct customized leadership development journeys for corporate organizations, incorporating essential workplace skills like critical thinking, problem-solving, communication and team-work to help middle and senior management professionals achieve their leadership goals.
We provide context-driven solutions that are calibrated to address both the immediate and long-term needs of organizations.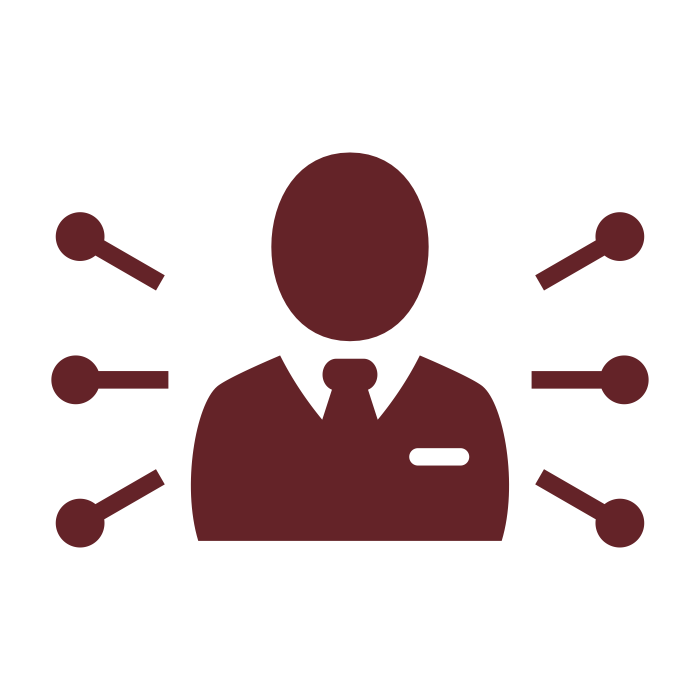 Supported the transformation of  a college under Mumbai University into a premier, autonomous and one of top 3 business schools in India

Established and manage India's first design university with the mission to empower solutionaries who design, build and implement equitable and sustainable solutions for India and the world

Established a top-notch university focused on high-quality scientific, technological and management education and research in Nigeria with the aim to contribute toward the advancement of the African continent

Own and run Vedica Scholars Programme for Women, a unique alternative to MBA, which aims to prepare women with potential to achieve fulfilling careers

Established a multidisciplinary, private university in Chennai offering career-focused programs spanning liberal studies, law, business management and engineering

Developed and designed the governance and organizational structures of a world-class skilling park for a State government, including setting up the governing council, policies and processes, implementation plans and capacity development
Our Office
B28, Qutab Institutional Area
Katwaria Sarai, New Delhi
Delhi 110016
Group Head Office
B117, Block B
Sector 2, Noida
Uttar Pradesh 201301
Contact Us
+91 120 4010 999
+91 11 4327 9999
info@9dot9.education